This is NOT photoshopped: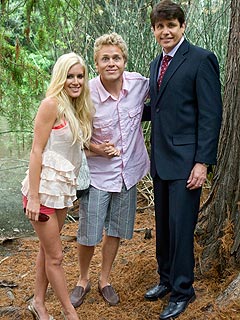 Rod Blagojevich met Heidi Montag and Spencer Pratt
from MTV's "The Hills" in Los Angeles on Thursday. Heidi and Spencer will appear on the reality show that Blagojevich hoped to be a cast member on as well. A judge recently ruled Blagojevich could not leave the country to participate in the show, which films in Costa Rica.