© Greg Nash
Republican presidential front-runner Donald Trump
Donald TrumpSouth Carolina Senate adds firing squad as alternative execution method Ex-Trump aide Pierson won't run for Dallas-area House seat House Oversight panel reissues subpoena for Trump's accounting firm MORE made several spelling errors in a series of tweets Friday morning about the previous night's debate, in which he was attacked by his rivals Marco Rubio
Marco Antonio RubioGOP senators question Amazon on removal of book about 'transgender moment' CPAC, all-in for Trump, is not what it used to be Watch live: Day 2 at CPAC MORE and Ted Cruz
Rafael (Ted) Edward CruzTanden withdraws nomination as Biden budget chief Boehner book jacket teases slams against Cruz, Trump Senate confirms Biden Commerce secretary pick Gina Raimondo MORE.
Trump hit back at the two senators, calling Cruz a liar and a loser, and accusing Rubio of being a lightweight choker. However, he stumbled over the spelling of the latter insult. He also misspelled "honor."
Trump later deleted the tweets and reposted them without the errors, but not before they were caught and saved by Twitter users.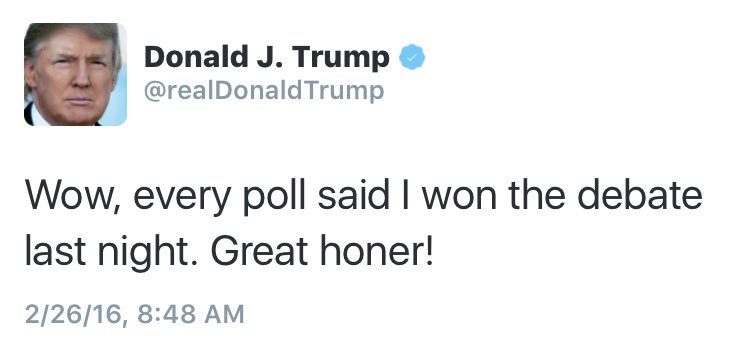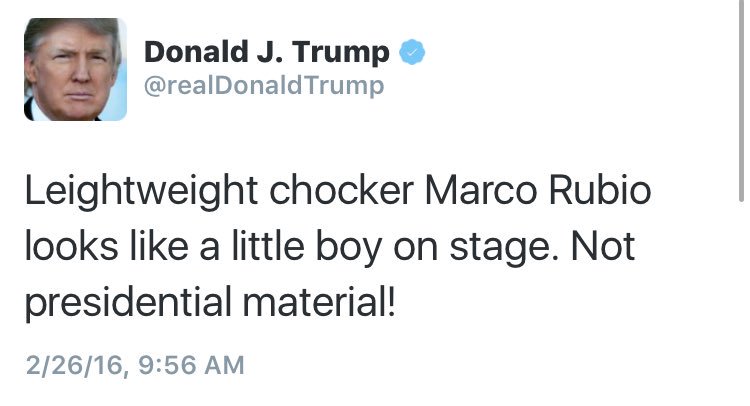 Lightweight Marco Rubio was working hard last night. The problem is, he is a choker, and once a choker, always a chocker! Mr. Meltdown.

— Donald J. Trump (@realDonaldTrump) February 26, 2016
honer: one that hones (https://t.co/76PlKG8PA6)
leightweight: We have no. idea.
chocker: https://t.co/geeDMqiS4D https://t.co/2km86hZAVQ

— Merriam-Webster (@MerriamWebster) February 26, 2016
Cruz and Rubio went all out against the business mogul Thursday night, hoping to knock him out of the top spot in the polls before Super Tuesday on March 1.
- Updated at 11:25 a.m.