6% Inflation Sends Food Prices SKY HIGH, BAILOUT BIDEN Rescues VCs Instead: Brie & Robby
Robby Soave: Dems DEMAND Even MORE Censorship? Michael Shellenberger On Twitter Files, SVB
Vivek Ramaswamy SLAMS Biden Over Silicon Valley Bank BAILOUT, Calls Out Tech Sector HYPOCRISY
Fauci NERVOUS About Musk's Call to #ProsecuteFauci, Says Critics Put FAMILY, PERSONAL SAFETY At-Risk
Gretchen Whitmer ADMITS Covid Lockdowns Didn't 'Make A Lot Of Sense,' Accepts NO Responsibility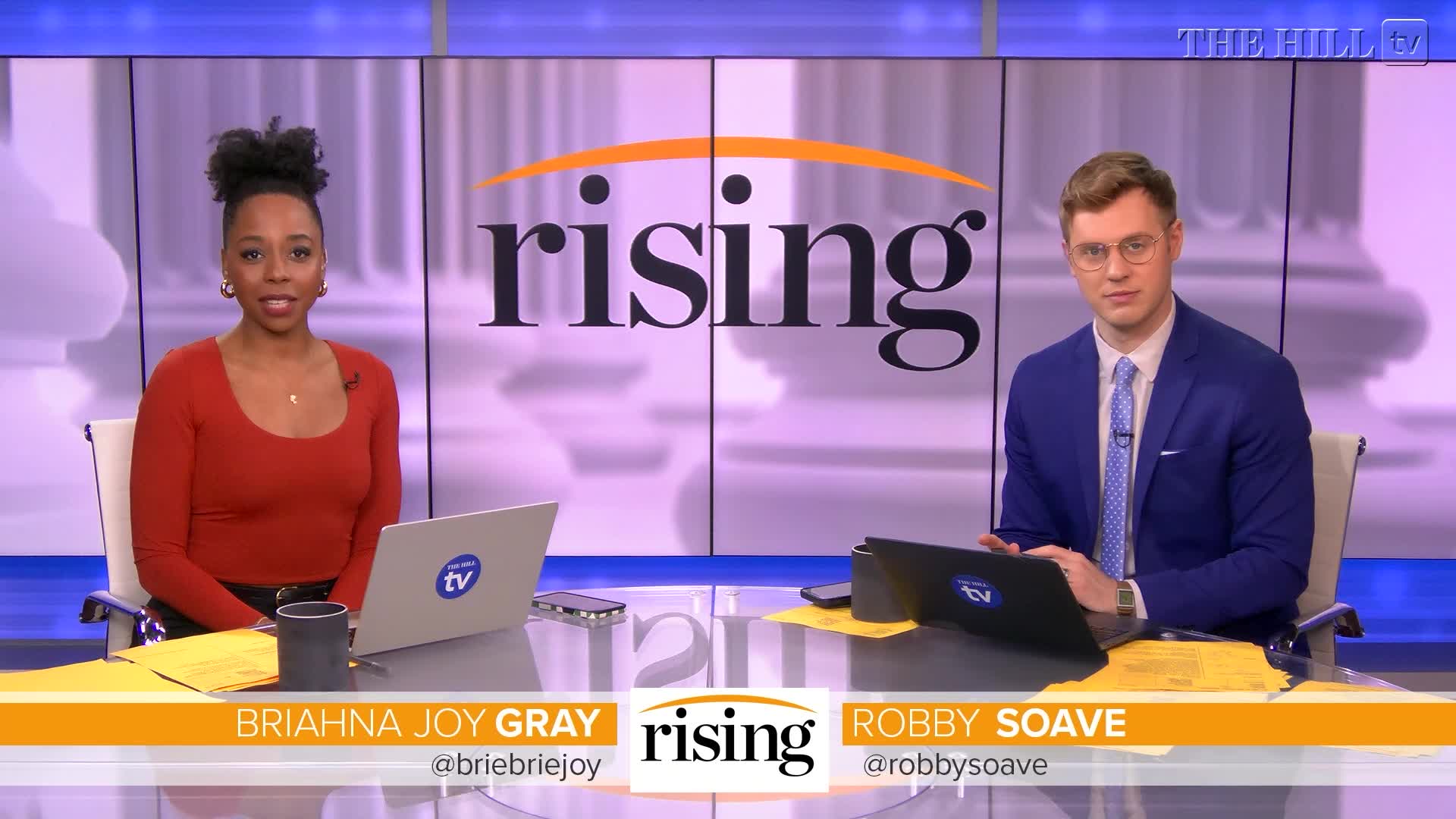 Ron DeSantis FINALLY Comes Out Against Russia Proxy War, Says Ukraine NOT A Priority: Brie & Robby
Drew Barrymore BOWS Before transgender activist in viral video that sent conservatives SPIRALING
Taxpayers Billed DOUBLE For NIH-Funded Coronavirus Research At Wuhan Labs: CBS Report Indicates
6% Inflation Sends Food Prices SKY HIGH, BAILOUT BIDEN Rescues VCs Instead: Brie & Robby
Briahna Joy Gray and Robby Soave discuss the rising inflation amid the Silicon Valley Bank chaos.
---
Robby Soave: Dems DEMAND Even MORE Censorship? Michael Shellenberger On Twitter Files, SVB
Robby Soave interviews Twitter Files co-author Michael Shellenberger about the congressional hearing he testified in last week about the exposé.
---
Vivek Ramaswamy SLAMS Biden Over Silicon Valley Bank BAILOUT, Calls Out Tech Sector HYPOCRISY
Entrepreneur and 2024 presidential candidate Vivek Ramaswamy weighs in on the debate surrounding whether Silicon Valley Bank was woke.
---
Fauci NERVOUS About Musk's Call to #ProsecuteFauci, Says Critics Put FAMILY, PERSONAL SAFETY At-Risk
Briahna Joy Gray and Robby Soave react to Dr. Anthony Fauci 's response to those, including Elon Musk, who said he should be prosecuted.
---
Gretchen Whitmer ADMITS Covid Lockdowns Didn't 'Make A Lot Of Sense,' Accepts NO Responsibility
Michigan Gov. Gretchen Whitmer (D-Mich.) admits in a CNN interview that perhaps Covid-19 lockdowns were too strict of a response to the pandemic, and she discussed what she would have done differently.
---
Ron DeSantis FINALLY Comes Out Against Russia Proxy War, Says Ukraine NOT A Priority: Brie & Robby
Briahna Joy Gray and Robby Soave discuss Fox News' Tucker Carlson's unveiling of Gov. Ron DeSantis' (R-Fla.) response to his questionnaire about foreign policy, specifically the war in Ukraine.
---
Drew Barrymore BOWS Before transgender activist in viral video that sent conservatives SPIRALING
Briahna Joy Gray and Robby Soave react to Drew Barrymore's conversation with a transgender activist in a viral video.
---
Taxpayers Billed DOUBLE For NIH-Funded Coronavirus Research At Wuhan Labs: CBS Report Indicates
Briahna Joy Gray and Robby Soave react to CBS News' report that they reviewed records indicating that the U.S. government may have paid twice for projects conducted in China's Wuhan labs through the NIH and USAID.
---
---
Copyright 2023 Nexstar Media Inc. All rights reserved. This material may not be published, broadcast, rewritten, or redistributed.