To view past editions of The Hill's 12:30 Report, click here: http://bit.ly/1M1mIfw
To receive The Hill's 12:30 Report in your inbox, please sign up here: http://bit.ly/1Tt4hqN
--> A midday take on what's happening in politics and how to have a sense of humor about it.*
*Ha. Haha. Hahah. Sniff. Haha. Sniff. Ha--breaks down crying hysterically.
The Hill's 12:30 Report — Sponsored by NSSF — Supreme Court sides with baker in case of same-sex wedding cake | Trump insists he can pardon himself, but won't need to | First lady to make first public appearance in weeks | What to watch in California primaries | Make-or-break moment for GOP on immigration | Serena drops out of French Open | National Cheese Day (!)
BREAKING NEWS OF THE MORNING
It's all about the cake:
The Supreme Court sided with the Colorado baker who refused to make a custom wedding cake for a same-sex couple, in one of the most highly anticipated rulings of the year. http://bit.ly/2JfVWHt
Why the court ruled in the baker's favor: "The court held that the Colorado Civil Rights Commission showed hostility toward the baker based on his religious beliefs."
The ruling: 7-2. Justices Ruth Bader Ginsburg and Sonia Sotomayor were the only two to dissent. The other two liberal justices -- Stephen Breyer and Elena Kagan -- agreed with the majority in the narrow ruling.
The question everyone is asking -- why did two liberal justices side against the gay couple?: The ruling, written by Justice Anthony Kennedy, focused on how the Colorado Civil Rights Commission acted, not necessarily the baker who refused to make the cake. The ruling found that the commission showed hostility to Jack Philips, the baker, who had sincere religious beliefs.
This is important -- why this ruling doesn't mean much going forward: This ruling was written very specifically, so it's unlikely to set wide-ranging precedent in future cases. That means a future baker who refuses to make a cake for a same-sex couple may not win in the courts. 
It's Monday. The Washington Capitals are playing Game 4 of the Stanley Cup finals in D.C. tonight, so expect to see a lot of red and excitement in the city. I'm Cate Martel with a quick recap of the morning and what's coming up. Send comments, story ideas and favorite recipes that involve cheese :) to cmartel@thehill.com, @CateMartel and on Facebook. 
MAJOR STORIES TO WATCH THIS WEEK
-- North Korea summit: President Trump
Donald John TrumpSchiff urges GOP colleagues to share private concerns about Trump publicly US-China trade talks draw criticism for lack of women in pictures Overnight Defense: Trump to leave 200 troops in Syria | Trump, Kim plan one-on-one meeting | Pentagon asks DHS to justify moving funds for border wall MORE says the June 12 summit with North Korean leader Kim Jong Un in Singapore is back on. https://cnn.it/2LXWPpD
-- G-7 summit: Leaders from Canada, France, Germany, Italy, Japan, the United Kingdom, the United States and the European Union will meet in Quebec, Canada on Friday and Saturday for the Group of Seven summit. 
--Primary Super Tuesday: Eight states are holding congressional primaries: Alabama, California, Iowa, Mississippi, Montana, New Jersey, New Mexico and South Dakota. Top line: California is the most-watched. Democrats will need to flip Republican seats in the state if they intend to retake the House. Seven GOP-held districts voted for Hillary Clinton
Hillary Diane Rodham ClintonHillicon Valley: Trump pushes to speed up 5G rollout | Judge hits Roger Stone with full gag order | Google ends forced arbitration | Advertisers leave YouTube after report on pedophile ring 4 ways Hillary looms over the 2020 race Hillary Clinton met with Biden, Klobuchar to talk 2020: report MORE in 2016. Here are seven things to watch: http://bit.ly/2Jcl55S
NEWS THIS A.M.
It's called 'untouchable.' Get used to it: 
This morning, President Trump insisted he can pardon himself but has no reason to do so. A half hour later: Trump claimed that the appointment of special counsel Robert Mueller
Robert Swan MuellerSasse: US should applaud choice of Mueller to lead Russia probe MORE is "UNCONSTITUTIONAL." Expect to hear a lot about this story over the next few weeks. http://bit.ly/2sDwu7y
As has been stated by numerous legal scholars, I have the absolute right to PARDON myself, but why would I do that when I have done nothing wrong? In the meantime, the never ending Witch Hunt, led by 13 very Angry and Conflicted Democrats (& others) continues into the mid-terms!

— Donald J. Trump (@realDonaldTrump) June 4, 2018
The appointment of the Special Counsel is totally UNCONSTITUTIONAL! Despite that, we play the game because I, unlike the Democrats, have done nothing wrong!

— Donald J. Trump (@realDonaldTrump) June 4, 2018
How I imagine President Trump while drafting these tweets: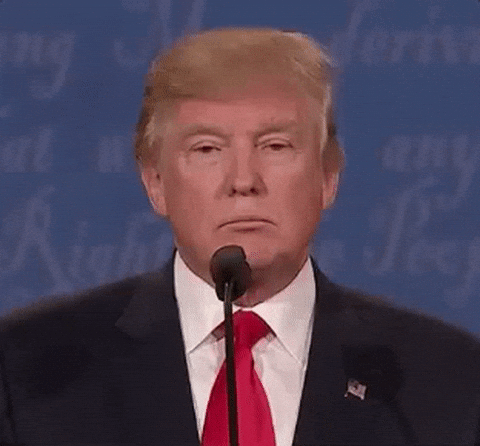 A ruling in the immigrant teen's abortion case: 
The Supreme Court just ruled in President Trump's favor to wipe away a lower court ruling that allowed an undocumented teen in federal custody to get an abortion. http://bit.ly/2Jb5dEI
Why it's controversial: Right before a lower court's ruling on whether the undocumented teen could have an abortion, opposing lawyers snuck her off at 4:15 a.m. to get the abortion before the government could appeal. The Supreme Court ordered the lower court to dismiss the case as moot since the abortion had already been done.
How did the Supreme Court handle the lawyers who helped the teen get an abortion?: The justices decided not to punish those attorneys, despite the government's request. Government lawyers had argued they were misled by the opposing lawyers from the American Civil Liberties Union. The justices said: "Lawyers have ethical obligations to their clients and not all communication breakdowns constitute misconduct." 
SPORTS NEWS
This a.m. -- Serena Williams drops out: 
Tennis star Serena Williams pulled out of the French Open because of an arm injury, right before she was set to play Maria Sharapova . https://es.pn/2Hm8vzi
Keep in mind about the match: "The two players were coming back from time away -- Williams after having a baby daughter; Sharapova after a doping ban." 
GETTING TRACTION
Bill Clinton
William (Bill) Jefferson ClintonInviting Kim Jong Un to Washington Howard Schultz must run as a Democrat for chance in 2020 Trump says he never told McCabe his wife was 'a loser' MORE's back in the news!: 
NBC's Craig Melvin asked former president Bill Clinton if he ever apologized to his then-intern Monica Lewinsky. Melvin asked: "Through the lens of #MeToo now, do you think differently or feel more responsibility? Did you ever apologize to her?"
Clinton's response: "I apologized to everybody in the world. Melvin: "But you didn't apologize to her?" Clinton: He said that he does not feel like he owes Lewinsky an apology and that he "never talked to her." "But I did say, publicly, on more than one occasion, that I was sorry. That's very different. The apology was public," Clinton said. Watch the full back and forth: http://bit.ly/2JcFFXy
Reaction from Twitter -- pretty merciless: http://bit.ly/2kNYJwK
THIS WEEK IN CONGRESS
Imm-i-gra-tion, clap, clap, clap, clap, clap: 
Via The Hill's Jordain Carney and Melania Zanona, House Republicans return to the major hot-button issue of immigration. What lawmakers are debating: What legal protections should be extended to those living in the country illegally and to whom they should apply. http://bit.ly/2svlSbI
Happening Thursday: GOP members meet to reach a consensus on immigration votes. If no consensus is reached: "Then more Republicans are expected to sign on to a discharge petition that would force a series of contentious immigration votes on the House floor as early as June 25." How many more signatures are needed?: Just two more GOP signatures.
Keep in mind: President Trump has said he will veto any legislation on the Deferred Action for Childhood Arrivals program without border wall funding. The Senate would be very unlikely to pass legislation they know Trump will veto.
WHAT ELSE IS HAPPENING IN CONGRESS THIS WEEK: 
Trade: Republicans are back for the first time since President Trump announced steel and aluminum tariffs against Canada, Mexico and the European Union.
August recess: Senate Majority Leader Mitch McConnell
Addison (Mitch) Mitchell McConnellOvernight Energy: Trump ends talks with California on car emissions | Dems face tough vote on Green New Deal | Climate PAC backing Inslee in possible 2020 run Poll: 33% of Kentucky voters approve of McConnell Five takeaways from McCabe's allegations against Trump MORE (R-Ky.) will likely make an announcement about August recess. What's expected: Shortening the four-week break so senators can keep working on confirming Trump's nominees and reaching a funding deal.
Infrastructure: On Wednesday, House lawmakers are expected to consider bipartisan legislation to authorize water-related infrastructure projects -- including U.S. ports, dams, locks and waterways.
No! *clap* More! *clap* omnibus!: The House is expected to work on legislation to avoid another massive omnibus spending bill later this year. 
Nominations: The Senate will vote on a few of President Trump's judicial nominees. 
Context and details for each: http://bit.ly/2svlSbI
SPONSORED CONTENT 
The firearms industry welcomes participation in the national conversation to make our communities safer. Our trade association, the National Shooting Sports Foundation, has long advocated for effective solutions to prevent access to firearms by criminals, children and the dangerously mentally ill. We run programs that make a real difference.
Practical solutions that protect lives and preserve our citizens' liberties – making a difference for a safe America.
NOTABLE TWEETS
Yikes: 
WATCH: Guatemala's "volcano of fire" erupts, sending a 5-mile stream of deadly lava through the streets and darkening the sky over several cities with black smoke and ash https://t.co/J2dAQymLSU pic.twitter.com/MmJJ1W9mVp

— CBS News (@CBSNews) June 4, 2018
This sign brings a happy tear to my eye: 
Spotted in Sen. @BillCassidy's staff office. pic.twitter.com/Wb2WEbWV1G

— Dan Diamond (@ddiamond) June 4, 2018
ON TAP:
The House is out. The Senate will meet this afternoon.
Fifty years ago today: Presidential candidate Robert F. Kennedy was assassinated. Op-ed: http://bit.ly/2HiFcgW
11:30 a.m. EDT: President Trump received his daily intelligence briefing.
12:45 p.m. EDT: President Trump has lunch with Vice President Pence and Defense Secretary James Mattis
James Norman MattisOvernight Defense: Trump to leave 200 troops in Syria | Trump, Kim plan one-on-one meeting | Pentagon asks DHS to justify moving funds for border wall Trump to leave 200 US troops in Syria as 'peacekeeping' force Acting Defense chief calls Graham an 'ally' after tense exchange MORE.
2:45 p.m. EDT: President Trump meets with World Economic Forum founder Klaus Schwab. 
3 p.m. EDT: The Senate meets. Their schedule today: http://bit.ly/2JtCDOe
3:30 p.m. EDT: Vice President Pence swears in the U.S. ambassador to Luxembourg.
5:30 p.m. EDT: President Trump and first lady Melania Trump
Melania TrumpTrump, Harris, Ocasio-Cortez, Charlie Kirk among Twitter's most-engaged users The Hill's 12:30 Report: Sanders set to shake up 2020 race Fashion designer Karl Lagerfeld dies at 85 MORE host Gold Star families for a Memorial Day reception.
Keep in mind: This is the first lady's first public appearance since she was hospitalized last month for kidney surgery. https://cnn.it/2kJpdQ2
5:30 p.m. EDT: The Senate has three cloture votes on Trump nominees. 
June 8-9: The Group of Seven summit in Quebec, Canada. Participants: Canada, France, Germany, Italy, Japan, the United Kingdom, the United States and the European Union. 
Keep in mind: President Trump's stance on trade is complicating this summit. Via Reuters, a source said French President Emmanuel Macron and Trump could have a side meeting during the summit to discuss the issue. A recent phone call between the two on trade reportedly went badly. https://reut.rs/2swhrNL
WHAT TO WATCH
8 p.m. EDT: Vice President Pence speaks at an Organization of American States reception. The topic: Promoting a hemisphere of freedom. Livestream: http://bit.ly/2JgaV47
Tuesday morning: NBC's Hoda Kotb sits down with Joshua Holt for his first television interview since his release from Venezuelan prison.
9:30 a.m. EDT Wednesday: Sen. Bernie Sanders
Bernard (Bernie) SandersKamala Harris: Trump administration 'targeting' California for political purposes Harry Reid says he won't make 2020 endorsement until after Nevada caucus Gillibrand to appear on Fox News Monday night MORE (I-Vt.) speaks at a Washington Post event. Details and livestream: https://wapo.st/2xFo7hL
NOW FOR THE FUN STUFF...
Today is National Cheese Day!
Today in things I thought I'd never have to say: No doing backflips while armed!: 
An FBI agent did a backflip at a bar and his gun accidentally went off. https://cnn.it/2sB2YAn Video -- wow: https://wapo.st/2LWy4dD
And to break up your Monday afternoon, here are two savage hamsters that should not play together: http://bit.ly/2kLCZSd