To view past editions of The Hill's 12:30 Report, click here: http://bit.ly/1M1mIfw
To receive The Hill's 12:30 Report in your inbox, please sign up here: http://bit.ly/1Tt4hqN
--> A midday take on what's happening in politics and how to have a sense of humor about it.*
*Ha. Haha. Hahah. Sniff. Haha. Sniff. Ha--breaks down crying hysterically.
The Hill's 12:30 Report: Trump says he was 'never a fan' of McCain | What we learned from unsealed Cohen docs | Rosenstein to stay at DOJ 'a little longer' | Trump slams George Conway as a 'total loser' | Trump to meet Brazil's Bolsonaro | Nunes suing Twitter | Trump links tech giants to 'Radical Left Democrats' | Pence to tour Midwest flood damage | Deutsche Bank loaned Trump $2B | Beto 2020 crop circle | Myspace losses 12 years of data | Real-life Flintstones house declared a 'public nuisance'
NEWS THIS MORNING
Just released -- sooo, what's the tea?:
Prosecutors just released unsealed redacted documents from the FBI raid of Michael Cohen
Michael Dean CohenHouse Intelligence Committee to subpoena Trump associate Felix Sater Hicks repeatedly blocked by White House from answering Judiciary questions The Hill's Morning Report - Trump and House Democrats resume battle MORE's properties. http://bit.ly/2Hv2m8e
Included in the documents: "Search warrants, warrant applications and supporting affidavits tied to raids on Cohen's hotel room, home and office last April, as well as those underlying searches of Cohen's email, cellphone location data and other electronic devices." 
What we learned -- the big takeaway: FBI investigators obtained warrants for Cohen's electronic records nearly a year before the raid was actually executed. http://bit.ly/2ugTs5O
Read the unsealed documents: http://bit.ly/2Hv2m8e
It's Tuesday. I'm Cate Martel with a quick recap of the morning and what's coming up. Send comments, story ideas and events for our radar to cmartel@thehill.com -- and follow along on Twitter @CateMartel and Facebook.
Did someone forward this to you? Want your own copy? Sign up here to receive The Hill's 12:30 Report in your inbox daily: http://bit.ly/2kjMNnn
This reminds me of Allie showing back up at Noah's house at the end of "The Notebook":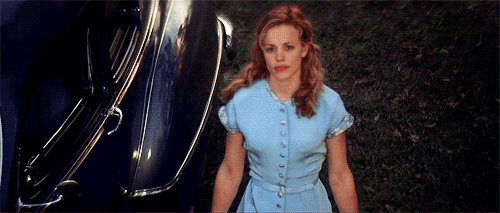 Deputy Attorney General Rod Rosenstein
Rod RosensteinMueller to testify publicly on July 17 Trump: Appointing Sessions was my biggest mistake Trump blasts Mueller, decries 'witch hunt' at 2020 launch MORE, who was expected to leave the Justice Department in mid-March, has decided to stay at the agency "a little while longer." https://fxn.ws/2U1Ben4
What we know: "Sources close to the deputy attorney general say Rosenstein has not yet given his two-weeks notice. He remains at the DOJ as Special Counsel Robert Mueller's Russia probe enters what is widely believed to be its final phases. There has been much speculation that Rosenstein would like to stay in his post until the investigation concludes." https://fxn.ws/2U1Ben4
I'm sure it's been years since you've seen this scene from "The Notebook"
--> http://bit.ly/2JolSFn ;)
Just now — it's only been 7 months since John McCain
John Sidney McCainTrump says he's 'very happy' some GOP senators have 'gone on to greener pastures' The Hill's Morning Report - Democratic debates: Miami nice or spice? Trump pick brings scrutiny to 'revolving door' between Pentagon, industry MORE passed away...: 
President Trump
Donald John Trump2020 Democrats spar over socialism ahead of first debate Senate passes .5 billion border bill, setting up fight with House 'Teflon Don' avoids the scorn of the 'family values' GOP — again MORE just told reporters in the Oval Office that "I was never a fan of John McCain and I never will be." Why: Trump says he remains "very unhappy" about McCain's deciding vote to sink Republicans' effort to repeal ObamaCare. Full comments: http://bit.ly/2Jr01gn
FROM THE WHITE HOUSE
It's like watching your couple friends fight in public. Super awkward right?:
President Trump slammed George Conway as a "total loser" after Conway, the husband of White House counselor Kellyanne Conway
Kellyanne Elizabeth Conway'Teflon Don' avoids the scorn of the 'family values' GOP — again Amash splits with Republicans, votes to authorize subpoena for Kellyanne Conway The Hill's 12:30 Report: Anticipation high ahead of first debate MORE, questioned the president's mental fitness. http://bit.ly/2Y8C6pb
I.e.: Imagine having your boss publicly call your husband a "total loser." 
And it doesn't end there: George Conway replied shortly after: "Congratulations! You just guaranteed that millions of more people are going to learn about narcissistic personality disorder and malignant narcissism! Great job!" http://bit.ly/2Y8C6pb
WHAT SPARKED THIS: George Conway suggested that President Trump may have at least two diagnosable personality disorders. Conway's tweets: http://bit.ly/2OePzY1
$2 billion in loans, nbd:
Via The New York Times's David Enrich, Deutsche Bank reportedly loaned more than $2 billion to President Trump while he was a real estate developer. The full story: https://nyti.ms/2UKVwOP
The bank saw "red flags": "Over nearly two decades, Deutsche Bank's leaders repeatedly saw red flags surrounding Mr. Trump. There was a disastrous bond sale, a promised loan that relied on a banker's forged signature, wild exaggerations of Mr. Trump's wealth, even a claim of an act of God." 
ON THE CAMPAIGN TRAIL
Who would Paul Hollywood and Mary Berry cut after this technical challenge?:
A new issue has emerged in the crowded Democratic presidential primary field: whether or not to expand the number of justices in the Supreme Court. http://bit.ly/2Y9xbEv
How so: "Once dismissed as a fringe idea, reforming the nation's highest court is gaining traction with a growing number of Democratic 2020 candidates as progressive outside groups and high-profile officials, including former Attorney General Eric Holder
Eric Himpton HolderThe most important pledge Democratic presidential candidates can make Congress and contempt: What you need to know The Hill's Morning Report - Democrats wonder: Can Nadler handle the Trump probe? MORE, have vaulted the idea into the national spotlight."
Where each 2020 Dem stands: http://bit.ly/2Y9xbEv
Extraterrestrial life has spoken:
An artist created a massive "BETO 2020" crop circle in Austin, Texas. http://bit.ly/2TUUgvl
The artist: "Earth artist" Stan Herd is based out of Lawrence, Kan.
Aerial view of the crop circle -- WOW that is massive: http://bit.ly/2Hu8BZX
WHY BETO HAS FACED SHARP BACKLASH FROM PROGRESSIVES LATELY: http://bit.ly/2W9B7Do
Op-ed: http://bit.ly/2CtgVFd
IN OTHER NEWS
Nunes is suing Twitter, by the way:
Rep. Devin Nunes
Devin Gerald NunesGOP consultant sued by Nunes asks for help paying legal costs Hillicon Valley: Hacker group targeted electric grid | House Democrats press CBP over facial recognition program | Senators offer bill to protect health data | Groups file FCC complaint over carriers' use of location data Lawmakers grapple with deepfake threat at hearing MORE (R-Calif.), the ranking member of the House Intelligence Committee and its former chairman, is suing Twitter and a number of its users for more than $250 million. http://bit.ly/2Jr4Y90
What Nunes is alleging: That Twitter is censoring conservative voices. Nunes argued it may have affected the 2018 midterm results. He also sued the platform, claiming it allowed defamatory statements against him.  http://bit.ly/2Jr4Y90
THIS MORNING — NUNES GOT A CYBER THUMBS UP FROM TRUMP:
President Trump tweeted, "Facebook, Google and Twitter, not to mention the Corrupt Media, are sooo on the side of the Radical Left Democrats. But fear not, we will win anyway, just like we did before! #MAGA" http://bit.ly/2JoulIq
Thinking about how embarrassing most Myspace photos were, this may be for the best:
Social networking website Myspace said Monday that it lost 12 years' worth of music and pictures during a server migration. http://bit.ly/2TILMrY
From the company: "As a result of a server migration project, any photos, videos, and audio files you uploaded more than three years ago may no longer be available on or from Myspace. We apologize for the inconvenience and suggest that you retain your back up copies."
NOTABLE TWEETS
This fire is massive:
As the Deer Park petrochemical fire grows, it's hard to believe air quality here is "not compromised" according to the company, #ITC pic.twitter.com/RtyKF9cZxd

— Janet Shamlian (@JanetShamlian) March 19, 2019
Back story: "A fire at a Houston-area petrochemical storage site continued to rage late on Monday and is expected to burn for up to two more days, officials said, sending thick black smoke into the air for miles around." What to know about the fire: https://nbcnews.to/2FgqgRl
ON TAP
The House and Senate are out.
Noon: President Trump meets with Jair Bolsonaro, the president of Brazil.
2:10 p.m. EDT: Vice President Pence leaves Redwood City, Calif., and heads to Omaha, Neb.
3 p.m. EDT: President Trump and first lady Melania Trump
Melania TrumpMika Brzezinski to Ivanka and Melania: 'You will go down in history as having done nothing about' conditions for migrant children The Hill's Morning Report - Democratic debates: Miami nice or spice? In Arizona, Trump's new press secretary battled reporters MORE receive a briefing on opioid abuse.
4 p.m. EDT: President Trump swears in Neomi J. Rao to the U.S. Court of Appeals for the District of Columbia Circuit.
5 p.m. EDT: Vice President Pence tours flood damage in Omaha, Neb.
10:05 p.m. EDT: Vice President Pence gets back to Washington, D.C.
WHAT TO WATCH
1:45 p.m. EDT: President Trump holds a joint press conference with Brazilian President Jair Bolsonaro. Livestream: http://bit.ly/2TQAcLt
NOW FOR THE FUN STUFF...
Today is National Chocolate Caramel Day. Supportive.
These neighbors should feel honored tbh:
Via The New York Times's Matt Stevens, "Meet the Flintstone House, a Home So Odd It Was Declared a 'Public Nuisance.'" https://nyti.ms/2TLlUM9
Details of the home: "Rather than cherry trees or a vineyard, Ms. Fang installed 15-foot dinosaur statues as well as a giant metal woolly mammoth and giraffe; a garden of colorful, oversize mushrooms; and a rainbow and peacock sculpture."
The home's owner: "The retired media mogul Florence Fang -- whose family once published The San Francisco Examiner and other newspapers"
Photo of the California house -- man, they stayed on theme: https://nyti.ms/2TLlUM9
Nope, nope, nope, nope, nope:
Via Insider, "The Wholeness Center in Valley Cottage, N.Y. offers a snake massage. The slithering snakes are supposed to bring you lots of benefits." Video of the treatment -- nope, nope, nope, nope: http://bit.ly/2HHKiHe
And because you made it to the end, here are a dog and a human that accidentally match. Awkward: http://bit.ly/2Y70BDu