To view past editions of The Hill's 12:30 Report, click here: http://bit.ly/1M1mIfw
To receive The Hill's 12:30 Report in your inbox, please sign up here: http://bit.ly/1Tt4hqN
--> A midday take on what's happening in politics and how to have a sense of humor about it.*
*Ha. Haha. Hahah. Sniff. Haha. Sniff. Ha--breaks down crying hysterically.
The Hill's 12:30 Report: Breaking -- Cory Booker
Cory Anthony BookerSenators ask for removal of tariffs on EU food, wine, spirits: report Senate Democrats demand answers on migrant child trafficking during pandemic Senate Democrats push to include free phone calls for incarcerated people in next relief package MORE drops out of 2020 race | Trump trolls Booker: 'Now I can rest easy' | Trump says it doesn't matter if Soleimani posed imminent threat | Trump reportedly approved Soleimani killing in June | Senate set for war powers debate | Impeachment focus shifts to Senate | Why Dems are voicing concerns over Sanders | Justices won't hear appeal in texting suicide case | Queen calls Prince Harry for emergency meeting | DC tops NY Times' 52 places to visit list  
BREAKING
Cory's booking it:
Sen. Cory Booker (D-N.J.) announced that he is dropping out of the race for the Democratic presidential nomination. http://bit.ly/2QOrDO7
Booker wrote in an email to his supporters: "I will carry this fight forward -- I just won't be doing it as a candidate for president this year. It's with a full heart that I share this news -- I've made the decision to suspend my campaign for president." 
Booker tweeted his announcement. Watch: http://bit.ly/36PyqfX
Keep in mind: "Booker's unrelentingly positive campaign leaves him on largely good terms with every candidate left in the race. He's likely to be in consistently in the running mate discussion" (From The New York Times's Nick Corasaniti) http://bit.ly/380EBxX
Timing: The Iowa caucuses are 21 days from today. The New Hampshire primary is 29 days from now.
That leaves us with...: 
2020 DEM STATUS UPDATE

Biden✅
Buttigieg✅
Klobuchar✅
Sanders✅
Steyer✅
Warren✅

Bennet☑️
Bloomberg☑️
Delaney☑️
Gabbard☑️
Patrick☑️
Yang☑️

Booker❌
Bullock❌
Castro❌
deBlasio❌
Gillibrand❌
Harris❌
Hickenlooper❌
Inslee❌
O'Rourke❌
Ryan❌
Williamson❌

✅=debate-qualified

— Sahil Kapur (@sahilkapur) January 13, 2020
REACTION -- TRUMP HAS A FEW THOUGHTS HE'D LIKE TO SHARE WITH THE CLASS:
"Really Big Breaking News (Kidding): Booker, who was in zero polling territory, just dropped out of the Democrat Presidential Primary Race. Now I can rest easy tonight. I was sooo concerned that I would someday have to go head to head with him!" http://bit.ly/30fmjq6
It's Monday. I'm Cate Martel with a quick recap of the morning and what's coming up. Send comments, story ideas and events for our radar to cmartel@thehill.com -- and follow along on Twitter @CateMartel and Facebook.
Did someone forward this to you? Want your own copy? Sign up here to receive The Hill's 12:30 Report in your inbox daily: http://bit.ly/2kjMNnn
THE LATEST WITH IRAN
Doesn't matter:
This morning, President Trump
Donald John TrumpTeachers union launches 0K ad buy calling for education funding in relief bill FDA head pledges 'we will not cut corners' on coronavirus vaccine Let our values drive COVID-19 liability protection MORE argued that it does not matter if Iranian Maj. Gen. Qasem Soleimani posed an imminent threat to the United States. Why: Because of his "horrible past." http://bit.ly/36SoYsy
Trump tweeted: "The Fake News Media and their Democrat Partners are working hard to determine whether or not the future attack by terrorist Soleimani was 'imminent' or not, & was my team in agreement. The answer to both is a strong YES., but it doesn't really matter because of his horrible past!" http://bit.ly/30jtqOd
Trump approved Soleimani's killing a while ago:
Via NBC's Carol E. Lee and Courtney Kube, President Trump approved the killing of Soleimani last June if an American was killed as a result of his aggression. https://nbcnews.to/36QIJRd
That connects some dots: "That decision explains why assassinating Soleimani was on the menu of options that the military presented to Trump two weeks ago for responding to an attack by Iranian proxies in Iraq, in which a U.S. contractor was killed and four U.S. service members were wounded, the officials said." 
LATEST WITH THE IMPEACHMENT
Senators, you're up.:
Speaker Nancy Pelosi
Nancy PelosiTeachers union launches 0K ad buy calling for education funding in relief bill No signs of breakthrough for stalemated coronavirus talks Governors air frustrations with Trump on unemployment plans MORE (D-Calif.) is slated to send the articles of impeachment to the Senate this week, setting the stage for a trial starting as soon as Wednesday. http://bit.ly/30iU0r6
What we know about Pelosi's timing: "Pelosi didn't specify in her letter what day she will send the articles, but indicated that Democrats will discuss next steps during their caucus meeting on Tuesday. That leaves the door open to sending the articles anytime between Tuesday afternoon and Thursday; the House is not expected to be in session on Friday."
Once the articles are sent, here's what happens: "Under the Senate's impeachment rules, the trial will start the day after the articles are sent to the Senate, unless that's a Sunday, by 1 p.m. It's expected to run six days a week and likely last between two to four weeks. The first few days of the trial are expected to be focused on swearing in Chief Justice John Roberts, a reading of the charges and administering an oath to all 100 senators." 
NEWS THIS MORNING
It's a no from us:
The Supreme Court refused to hear an appeal from the case of Michelle Carter, a woman who was convicted of involuntary manslaughter for encouraging her boyfriend to commit suicide in 2014. http://bit.ly/2QPMZut
What this means: Carter will have to serve her 15-month jail sentence. 
WHAT ELSE IS HAPPENING IN CONGRESS THIS WEEK
Trump's war powers: "A debate over President Trump's war powers could come to the floor as soon as Tuesday morning. Sen. Tim Kaine
Timothy (Tim) Michael KaineHillary Clinton roasts NYT's Maureen Dowd over column Ex-USAID employee apologizes, denies sending explosive tweets USAID appointee alleges 'rampant anti-Christian sentiment' at agency MORE (D-Va.) introduced a resolution earlier this month that would require Trump to withdraw U.S. troops from any hostilities against Iran within 30 days without congressional approval. Under the War Powers Act, Democrats can force a vote on discharging it from the Foreign Relations Committee, which will require a simple majority."
Trade deal: "Five committees are set to sign off on President Trump's trade deal with Canada and Mexico, paving the way for the agreement to be taken up by the full Senate." 
FEMA nomination: The Senate will take up Peter Gaynor's nomination to lead the Federal Emergency Management Agency (FEMA) administrator. 
Congressional Review Act resolution: "The House is slated to take up a Congressional Review Act resolution introduced by Rep. Susie Lee
Suzanne (Susie) Kelley LeeMORE (D-Nev.) showing disapproval of a Department of Education rule that critics argue will hinder student loan borrowers' ability to seek loan forgiveness from predatory institutions." 
Context and details for each from The Hill's Jordain Carney and Juliegrace Brufke: http://bit.ly/30iU0r6
ON THE CAMPAIGN TRAIL
Not feeling a 'berning' sensation:
Via The Hill's Amie Parnes, "Democrats who believe Sen. Bernie Sanders
Bernie SandersThe Hill's Campaign Report: LIVE: Trump from Gettysburg | The many unknowns of 2020 | Omar among those facing primary challenges Trump's personality is as much a problem as his performance Sierra Club endorses Biden for president  MORE (I-Vt.) had a negative influence on the 2016 general election against President Trump are increasingly expressing worries he'll hurt the party again in 2020." 
How so: "The Democrats complaining about Sanders ... argue the rhetoric being employed by the Vermont senator in some cases goes too far in damaging his rivals. They say it will make it harder for the party to unify around a nominee, and they're particularly worried that supporters of Sanders won't back any nominee who isn't their favored candidate." 
How this could play out: http://bit.ly/3a6xUMQ
LATEST WITH THE ROYAL CRISIS
For some reason, I'm picturing this meeting as more of a scene from 'Succession' than 'The Crown':
The Queen has called a meeting for senior royals today to discuss Prince Harry and Meghan Markle
Meghan MarklePrince Harry and Meghan sign with speaking agency that represents Obamas The Hill's Coronavirus Report: Rep. Mark Takano says Congress must extend worker benefits expiring in July; WHO reports record spike in global cases Meghan Markle calls current events in US 'devastating' MORE's new roles. https://bbc.in/35N99BV
Who is attending: Prince Charles, Prince William and Prince Harry. Meghan, the Duchess of Sussex, will join by phone from Canada. 
What to expect: https://bbc.in/35N99BV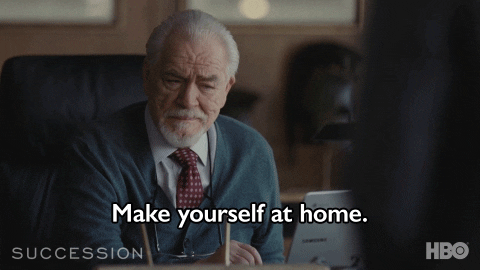 JUST NOW FROM THE QUEEN — SHE IS SUPPORTIVE OF HARRY AND MEGHAN'S DECISION: 
Queen Elizabeth II just said in a statement: "My family and I are entirely supportive of Harry and Meghan's desire to create a new life as a young family. Although we would have preferred them to remain full-time working members of the royal family, we respect and understand their wish to live a more independent life as a family while remaining a valued part of my family ... Harry and Meghan have made clear that they do not want to be reliant on public funds in their new lives." https://nyti.ms/383n0FE
NOTABLE TWEETS
Getting traction -- the White House tweeted this on the same day that D.C. hit 70 degrees: 
First snow of the year! ❄️ pic.twitter.com/kgSLQX6QxK

— The White House (@WhiteHouse) January 13, 2020
What to know about the tweet: https://wapo.st/35OuOcT
ON TAP
The House is in. The Senate meets this afternoon. President Trump and Vice President Pence are in Washington, D.C. Trump is heading to New Orleans later today for the Clemson-LSU game. 
Noon: The House meets.
12:30 p.m. EST: President Trump has lunch with Vice President Pence.
2 p.m. EST: President Trump receives an intelligence briefing.
3 p.m. EST: The Senate meets.
4:10 p.m. EST: President Trump and first lady Melania Trump
Melania TrumpThe Hill's Morning Report - Presented by Facebook - Senate GOP, House Democrats begin battle over trillion bill Melania Trump announces plans to renovate White House Rose Garden Trump tweets photo of himself wearing a mask MORE leave the White House and head to New Orleans, La.
5:30 p.m. EST: The Senate holds a cloture vote. The Senate's full schedule today: http://bit.ly/35IbcXM
6:30 p.m. EST: Votes in the House. The House's full schedule today: http://bit.ly/3a7skKc
8 p.m. EST: President Trump and first lady Melania Trump attend the College Football Playoff National Championship in New Orleans, La.
1 a.m. EST Tuesday: President Trump and first lady Melania Trump get back to the White House.
WHAT TO WATCH 
8 p.m. EST: The College Football National Championship Game between the Clemson Tigers and the Louisiana State University Tigers. Details: http://bit.ly/2NmwpAd
9 p.m. EST Tuesday: The next Democratic National Committee primary debate. Details: http://bit.ly/36Qa1Hm
NOW FOR THE FUN STUFF...
Today is National Peach Melba Day.
Places to go and things to do:
The New York Times unveiled its list of 52 places to visit in 2020.  
No. 1 on the list: Washington, D.C.! 
No. 2: British Virgin Islands
No. 3: Rurrenabaque, Bolivia
No. 4: Greenland
No. 5: Kimberley Region, Australia
The full list and reasoning for each: https://nyti.ms/2Nmp3wB  
And because you made it to the end, here's a doggo who loves clementines: http://bit.ly/3a4XQIH