To view past editions of The Hill's 12:30 Report, click here: http://bit.ly/1M1mIfw
To receive The Hill's 12:30 Report in your inbox, please sign up here: http://bit.ly/1Tt4hqN
--> A midday take on what's happening in politics and how to have a sense of humor about it.*
*Ha. Haha. Hahah. Sniff. Haha. Sniff. Ha--breaks down crying hysterically.
The Hill's 12:30 Report: Dem anxiety grows ahead of Super Tuesday | Centrist Dems worry after Bloomberg's debate performance | Rivals fear Sanders building 'insurmountable' lead | Nevada caucus this Saturday | Trump holding Las Vegas rally today | Progressives see energized unions as key to 2020 win | Trump dismisses reports of Russian 2020 meddling | US, Taliban agreement could be signed this month | National Margarita Day deals | Burger King unveils french-fry burger
TALK OF THE MORNING
Chaos! Chaos, I tell you!:
Via The Hill's Niall Stanage, "The Democratic presidential race is in fresh turmoil after former New York City Mayor Michael Bloomberg
Michael BloombergDemocratic groups using Bloomberg money to launch M in Spanish language ads in Florida Bloomberg pays fines for 32,000 felons in Florida so they can vote Top Democratic super PAC launches Florida ad blitz after Bloomberg donation MORE turned in a conspicuously poor performance in his first debate Wednesday evening." http://bit.ly/2HKLusk
Why this is important: The moderate vote is splintered between several candidates while the progressive wing of the party has rallied around Sen. Bernie Sanders
Bernie SandersThe Hill's Campaign Report: Trump faces backlash after not committing to peaceful transition of power Bernie Sanders: 'This is an election between Donald Trump and democracy' The Hill's 12:30 Report: Trump stokes fears over November election outcome MORE (I-Vt.)
Why centrists are nervous about Sanders taking the nomination: "The centrists contend Sanders is too risky a candidate to run against President Trump
Donald John TrumpSteele Dossier sub-source was subject of FBI counterintelligence probe Pelosi slams Trump executive order on pre-existing conditions: It 'isn't worth the paper it's signed on' Trump 'no longer angry' at Romney because of Supreme Court stance MORE in November -- an assertion that is, of course, vigorously disputed by his supporters."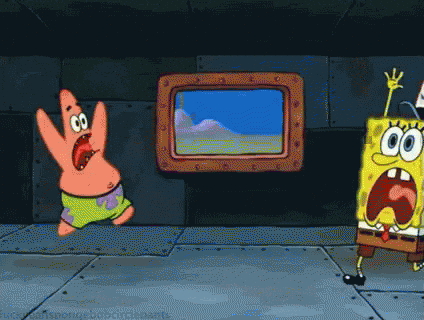 WHY SOME DEMOCRATS ARE HAVING SECOND THOUGHTS ABOUT BLOOMBERG: 
INTERESTING READ ON BLOOMBERG'S SUPPORT:
Via The Washington Post's Philip Rucker, "'It's going to take a rich guy to beat Trump': Why some Democrats back Bloomberg." https://wapo.st/2uitrqe
Tidbit -- how one Democrat feels: "I don't care that he's a billionaire trying to buy the election," said Lynn Silva , a 66-year-old lifelong Democrat. "If that's what it takes to beat Trump, that's fine. I loved [Sen. Kamala D. Harris], but look at her: Out. I loved [Sen.] Cory Booker
Cory Anthony Booker3 reasons why Biden is misreading the politics of court packing Bipartisan praise pours in after Ginsburg's death DHS opens probe into allegations at Georgia ICE facility MORE, but look at him: Out. No money."
Op-ed: http://bit.ly/2T1nyGp
Happy Friday! I'm Cate Martel with a quick recap of the morning and what's coming up. Send comments, story ideas and events for our radar to cmartel@thehill.com -- and follow along on Twitter @CateMartel and  Facebook.
Did someone forward this to you? Want your own copy? Sign up here to receive The Hill's 12:30 Report in your inbox daily: http://bit.ly/2kjMNnn
HAPPENING TOMORROW
What the candidates have in common in Nevada:
Via The Hill's Jonathan Easley in Las Vegas, "Nevada, which will hold the first-in-the-west caucuses on Saturday, is a template for how progressives would like to see the Democratic White House contenders engage with the unions from now through the general election." http://bit.ly/37IwEgl
For example -- on Wednesday...: "That dynamic was on full display in Las Vegas on Wednesday, as the Democratic candidates joined hundreds of Culinary Workers Union members to march outside the Palms Casino Resort to demand that management meet with workers who are attempting to unionize there."
Which candidates joined: Sens. Elizabeth Warren
Elizabeth WarrenHillicon Valley: Subpoenas for Facebook, Google and Twitter on the cards | Wray rebuffs mail-in voting conspiracies | Reps. raise mass surveillance concerns On The Money: Anxious Democrats push for vote on COVID-19 aid | Pelosi, Mnuchin ready to restart talks | Weekly jobless claims increase | Senate treads close to shutdown deadline Democratic senators ask inspector general to investigate IRS use of location tracking service MORE (D-Mass.) and Amy Klobuchar
Amy Klobuchar3 reasons why Biden is misreading the politics of court packing Social media platforms put muscle into National Voter Registration Day Battle lines drawn on precedent in Supreme Court fight MORE (D-Minn.); former South Bend, Ind., Mayor Pete Buttigieg
Pete ButtigiegBillionaire who donated to Trump in 2016 donates to Biden The Hill's Morning Report - Sponsored by Facebook - GOP closes ranks to fill SCOTUS vacancy by November Buttigieg stands in as Pence for Harris's debate practice MORE; former Vice President Joe Biden; and businessman Tom Steyer
Tom SteyerTV ads favored Biden 2-1 in past month Inslee calls Biden climate plan 'perfect for the moment' OVERNIGHT ENERGY: Trump administration finalizes plan to open up Alaska wildlife refuge to drilling | California finalizes fuel efficiency deal with five automakers, undercutting Trump | Democrats use vulnerable GOP senators to get rare win on environment MORE.
IN THE WHITE HOUSE
Hoaxes are getting numbered now:
This morning, President Trump accused Democrats of being behind reports that intelligence officials told Congress about Russian efforts to interfere in the 2020 presidential election. http://bit.ly/2Th1jfR
Trump tweeted: "Another misinformation campaign is being launched by Democrats in Congress saying that Russia prefers me to any of the Do Nothing Democrat candidates who still have been unable to, after two weeks, count their votes in Iowa. Hoax number 7!" http://bit.ly/2V6YdgV
A U.S.-Taliban agreement on Leap Year Day:
Via The Hill's Morgan Chalfant, "Secretary of State Mike Pompeo
Michael (Mike) Richard PompeoPutin nominated for Nobel Peace Prize The Hill's Morning Report - Sponsored by Facebook - Trump previews SCOTUS nominee as 'totally brilliant' Pompeo accused of stumping for Trump ahead of election MORE on Friday said that the United States has reached an 'understanding' with the Taliban on a reduction of violence across Afghanistan, paving the way for a peace agreement between both sides to be signed on February 29." http://bit.ly/38NAXZ3
And after that -- from Mike Pompeo: "Intra-Afghan negotiations will start soon thereafter, and will build on this fundamental step to deliver a comprehensive and permanent ceasefire and the future political roadmap for Afghanistan … The only way to achieve a sustainable peace in Afghanistan is for Afghans to come together and agree on the way forward."
Next up as the Director of National Intelligence:
President Trump says he is considering four people to serve as the next Director of National Intelligence (DNI). http://bit.ly/2Vanerq
Who: Trump didn't name names. 
What he did tweet: "Four great candidates are under consideration at DNI. Decision within next few weeks!" http://bit.ly/2wBwJWt
SUPER TUESDAY PREVIEW
Bernie is winning the numbers game:
Via The Hill's Jonathan Easley and Julia Manchester, "Sen. Bernie Sanders's (I-Vt.) rivals are sounding the alarm over his growing strength and warning that he could effectively secure the presidential nomination on Super Tuesday if Democrats don't quickly align behind an alternative." http://bit.ly/38NAx4V
Where the race stands now: "While Sanders and former South Bend, Ind., Mayor Pete Buttigieg have effectively split the delegate hauls from Iowa and New Hampshire, Sanders is the favorite to win the Nevada caucuses on Saturday. Sanders has been keeping a light schedule in Nevada, instead making the strategic decision to beat his rivals to the Super Tuesday states, where he's begun to campaign vigorously." 
How many days until Super Tuesday: 11 days. Super Tuesday is on March 3
How many states vote on Super Tuesday: 14 states
What to expect on Super Tuesday: http://bit.ly/38NAx4V
NOTABLE TWEETS
Lol, I love when tweets are ironically placed together: 
Twitter can be fun sometimes . pic.twitter.com/ElfiY9xF0L

— Dan Berman (@DHBerman) February 20, 2020
ON TAP
The House and Senate are out. President Trump and Vice President Pence are in Las Vegas.
8 p.m. EST: Vice President Pence gets back to Washington, D.C.
9:10 p.m. EST: President Trump gets back to Washington, D.C.
WHAT TO WATCH
3 p.m. EST: President Trump holds a campaign rally in Las Vegas. Vice President Pence also speaks. Livestream: https://cs.pn/32gvszZ
NOW FOR THE FUN STUFF...
Today is National Sticky Bun Day. And for planning purposes, tomorrow is National Margarita Day!
Margs! Margs! Margs!:
Via USA Today, here's a list of margarita specials to celebrate National Margarita Day tomorrow: http://bit.ly/2wz58oJ
Carbs stuffed with more carbs -- I mean, I'd try it...:
Burger King is selling a burger that is only filled with French fries. Photos: https://yhoo.it/37Kf7nZ
And to get your weekend off on the right foot, here's a video of Donald Duck workin' it: http://bit.ly/2HIGswj