To view past editions of The Hill's 12:30 Report, click here: http://bit.ly/1M1mIfw
To receive The Hill's 12:30 Report in your inbox, please sign up here: http://bit.ly/1Tt4hqN
--> A midday take on what's happening in politics and how to have a sense of humor about it.*
*Ha. Haha. Hahah. Sniff. Haha. Sniff. Ha--breaks down crying hysterically.
The Hill's 12:30 Report: Democrats set for pivotal debate tonight | New frontrunner Sanders certain to face attacks | Biden, Bloomberg look to regain footing | Dem rivals have seven days to stop Sanders | CDC official says coronavirus inevitable in US | Trump faces criticism over funding request for virus | How Twitter is falling short on verifying primary candidates | Trump, first lady returning from India | Track team buys plane ticket to order from airport Chick-fil-A | National Pancake Day
HAPPENING TONIGHT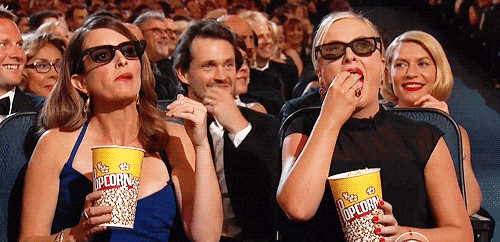 Be sure to have your popcorn ready: 
Less than a week after the last raucous debate, seven presidential candidates are taking the stage tonight in Charleston, S.C., ahead of the state's presidential primary and Super Tuesday. 
Who is debating tonight: Former South Bend, Ind., Mayor Pete Buttigieg
Pete ButtigiegIt's as if a Trump operative infiltrated the Democratic primary process Here's how Biden can win over the minority vote and the Rust Belt The Hill's Campaign Report: Democrat concedes in California House race MORE, former Vice President Joe Biden
Joe BidenTrump retweets personal attacks on Clinton, Pelosi, Abrams Biden swipes at Trump: 'Presidency is about a lot more than tweeting from your golf cart' How will COVID-19 affect the Hispanic vote come November? MORE, former New York City Mayor Mike Bloomberg, Sen. Amy Klobuchar
Amy KlobucharIt's as if a Trump operative infiltrated the Democratic primary process Congress must fill the leadership void The Hill's 12:30 Report: Trump spotted wearing a face mask MORE (D-Minn.), Sen. Bernie Sanders
Bernie SandersBiden wins Hawaii primary Warren to host high-dollar fundraiser for Biden Julián Castro to become senior advisor for Voto Latino MORE (I-Vt.), billionaire Tom Steyer
Tom SteyerBloomberg wages war on COVID-19, but will he abandon his war on coal? Overnight Energy: 600K clean energy jobs lost during pandemic, report finds | Democrats target diseases spread by wildlife | Energy Dept. to buy 1M barrels of oil Ocasio-Cortez, Schiff team up to boost youth voter turnout MORE and Sen. Elizabeth Warren
Elizabeth WarrenWarren to host high-dollar fundraiser for Biden It's as if a Trump operative infiltrated the Democratic primary process Hillicon Valley: Lawmakers demand answers on Chinese COVID hacks | Biden re-ups criticism of Amazon | House Dem bill seeks to limit microtargeting MORE (D-Mass.).
How to watch: On CBS News and CBSN. Livestream: https://cbsn.ws/2TdGodx
What time: 8 p.m. EST
HOW BLOOMBERG IS PREPARING -- ALL I'M PICTURING IS A MOCK DEBATE STAGE WITH MICKEY MOUSE, DONALD DUCK AND ELSA:
Bloomberg has been at the Four Seasons hotel in Walt Disney World with aides to prepare for tonight's debate. (Via Politico's Sally Goldenberg) https://politi.co/39aL2iU
SEVEN THINGS TO WATCH TONIGHT:
Via CNN's Dan Merica, Gregory Krieg and Eric Bradner: 
1. Is Bernie Sanders ready for what's coming his way?
2. Can Mike Bloomberg find his footing?
3. Biden's priority: Beat Sanders and Bloomberg
4. Can Warren dominate the debate stage... again?
5. Will Buttigieg keep the focus on Sanders?
6. Can Klobuchar break through the crowded middle?
7. It's Steyer's Super Bowl
Context and details for each: https://cnn.it/2HWjUsg
INTERESTING GRAPHIC:
Here are the dynamics to watch tonight between each of the candidates, via The New York Times's Shane Goldmacher and Adriana Ramic: https://nyti.ms/2HQIdro
It's Tuesday -- today is Mardi Gras! I'm Cate Martel with a quick recap of the morning and what's coming up. Send comments, story ideas and events for our radar to cmartel@thehill.com -- and follow along on Twitter @CateMartel and Facebook.
Did someone forward this to you? Want your own copy? Sign up here to receive The Hill's 12:30 Report in your inbox daily: http://bit.ly/2kjMNnn
Accurate:
This Tuesday: Fat
Next Tuesday: Super

— Pat Ward (@WardDPatrick) February 25, 2020
ON THE CAMPAIGN TRAIL
You have seven days. Act wisely, young grasshoppers:
Via The Hill's Niall Stanage, Democratic rival candidates have exactly one week to stop Sanders from becoming from party's presidential nominee. http://bit.ly/32uqNdB
After Saturday's win in Nevada: "His current trajectory is set to carry him to at least a top-two finish in South Carolina's primary Saturday. From there, he looks likely to roll through Super Tuesday on March 3, harvesting huge numbers of delegates from California and other large states."
I.e. -- by next Tuesday: "It is eminently plausible that, by the end of that night, Sanders will have jumped out to a delegate lead that none of his rivals can reel in -- especially given the likelihood that more than a half-dozen other major candidates remain in the race."
PARTICULARLY YOU, JOE:
Via The Hill's Amie Parnes, Biden faces a do-or-die in South Carolina to stand a chance at becoming Bernie Sanders's rival. http://bit.ly/39XGBIm
REPUBLICANS CAST BERNIE AS THE BOOGEYMAN:
Via The Hill's Jordain Carney, "GOP lawmakers and strategists believe Sanders, who identifies as a democratic socialist, is not only beatable in November but could have a disastrous down-ballot impact for Democrats in key congressional races." http://bit.ly/32xL5TK
IN THE WHITE HOUSE
Coronavirus is fine. Totally fine. Great, even.:
Via The Hill's Peter Sullivan, "President Trump
Donald John TrumpTrump retweets personal attacks on Clinton, Pelosi, Abrams Biden swipes at Trump: 'Presidency is about a lot more than tweeting from your golf cart' GOP sues California over Newsom's vote-by-mail order MORE faces a growing challenge from the coronavirus as it spreads to more countries around the world." http://bit.ly/2uu58pv
It may be reaching a new level: "Some experts said that as outbreaks pop up on different continents, the virus is on the verge of becoming a global pandemic." 
For example: The World Health Organization called the increase of cases in Italy, Iran and South Korea "deeply concerning." 
Trump's reaction so far: "The president has sought to downplay the virus's effects on the U.S. But given his history of questioning the actions of public health officials during the 2014 Ebola outbreak, it's possible his response could soon change in tone ... There is already one sign that the administration is stepping up its response: It is submitting a request to Congress for emergency funding to fight the virus, something Democrats first called for weeks ago." 
Funding request: The Trump administration on Monday night did request $2.5 billion to fight the virus, including $1 billion for vaccine development and funding for supplies like masks. But Democrats blasted the request saying was too low.
NEW TIDBIT ON CORONAVIRUS IN THE UNITED STATES:
Nancy Messonnier, a top official at the Centers for Disease Control and Prevention, said the spread of coronavirus in the country appears to be inevitable. tk link
She told reporters: "It's not a question of if this will happen but when this will happen and how many people in this country will have severe illnesses. Disruption to everyday life might be severe." http://bit.ly/3c7R9qs
A GOP CHAIRMAN ALSO THINKS TRUMP'S FUNDING REQUEST IS LOW:
Sen. Richard Shelby
Richard Craig ShelbyTop Republican says Trump greenlit budget fix for VA health care GOP senators not tested for coronavirus before lunch with Trump McConnell, GOP senators support exempting VA health funds from budget caps MORE (R-Ala.), the GOP chairman of the Senate Appropriations Committee, said he is concerned the Trump administration is "lowballing" its request for emergency coronavirus funding. http://bit.ly/2w6ILXq
Shelby told HHS Secretary Alex Azar this morning: "It seems to me at the outset that this request for the money, the supplemental, is lowballing it, possibly, and you can't afford to do that."
INTERESTING READ
All about that blue checkmark:
Via The Hill's Emily Birnbaum and Chris Mills Rodrigo, Twitter has fallen short of verifying candidates' accounts after pledging to proactively do so. http://bit.ly/39W8UqK
The numbers: "In the 130 House, Senate and gubernatorial primaries scheduled for March 3 in Alabama, Arkansas, California, North Carolina and Texas, The Hill found 89 candidates on official ballots with Twitter accounts that are not verified."
Why it matters so much: "Twitter verification can be a vital asset to upstart political candidates seeking to oust established politicians, many of whom come into the race with significant social media followings and treasure troves of funding. Those who are verified receive a blue checkmark on their profiles and receive better visibility on Twitter, a powerful network with 330 million users." 
IN OTHER NEWS
You may need a new ID to fly starting in October: 
Via CNN's Katia Hetter, "Some two-thirds of US state driver's licenses are not compliant with a post-9/11 security law set to go into effect on October 1. Those who are not compliant will not be able to fly if they don't have other forms of 'REAL ID-compliant' identification." https://cnn.it/384lCCA
NOTABLE TWEETS
If you zoom in, you can see Gianna Bryant's wallpaper with her dad: 
Gigi's phone background pic.twitter.com/tUWIWFFxNi

— ESPN (@espn) February 25, 2020
ON TAP
The House and Senate are in. President Trump is en route to Germany from India. Vice President Pence is in Michigan today.
2:40 a.m. EST: President Trump delivered a joint press statement with the prime minister of India.
9:15 a.m. EST: President Trump and first lady Melania Trump
Melania TrumpTrump, GOP go all-in on anti-China strategy The Hill's Coronavirus Report: Surgeon General stresses need to invest much more in public health infrastructure, during and after COVID-19; Fauci hopeful vaccine could be deployed in December The Hill's Morning Report - Presented by Facebook - Mnuchin: More COVID-19 congressional action ahead MORE participated in a State Banquet Welcome Ceremony in New Delhi, India.
9:50 a.m. EST: Vice President Pence left for Lansing, Mich.
11:30 a.m. EST: President Trump and first lady Melania Trump left New Delhi and headed for Germany.
12:30 – 2:15 p.m. EST: Senators meet for weekly caucus luncheons. 
12:45 p.m. EST: Vice President Pence delivers remarks at the Michigan Farm Bureau Lansing Legislative Seminar.
2 p.m. EST: The House meets. Votes are postponed until tomorrow. The House's full schedule today: http://bit.ly/2w3tw1w
3:30 p.m. EST: Five roll call votes in the Senate. The Senate's full schedule today: http://bit.ly/32pOJib
5 p.m. EST: Vice President Pence campaigns in Troy, Mich.
8:20 p.m. EST: Vice President Pence gets back to Washington, D.C. 
NOW FOR THE FUN STUFF...
Today is National Pancake Day!
Amazing -- I respect the lengths people will go to get Chick-fil-A:
A college track team collectively bought a one-way plane ticket to be able to order from the local airport's Chick-fil-A.
Hahaha: "The cheapest flight [team captain Vincent Putrino] found was a one-way ticket to Fort Lauderdale for $98, so the 18 team members pitched in $5.50 apiece and Putrino bought the ticket at the airport counter, then passed through security."
How the numbers worked out: "At the airport Chick-fil-A he filled his teammate's orders, which amounted to 15 chicken sandwiches, 15 large fries, 13 orders of chicken nuggets, a bag of cookies, and a lemonade. He drove the food back to campus and the team enjoyed its hard-earned feast. The total bill? $227.28 plus the price of the plane ticket that made it possible -- all of which came out to about $18 for each team member."
And because you made it this far, here's a puppy delivery: http://bit.ly/3c9TwJ1