To view past editions of The Hill's 12:30 Report, click here: http://bit.ly/1M1mIfw
To receive The Hill's 12:30 Report in your inbox, please sign up here: http://bit.ly/1Tt4hqN
--> A midday take on what's happening in politics and how to have a sense of humor about it.*
*Ha. Haha. Hahah. Sniff. Haha. Sniff. Ha--breaks down crying hysterically.
The Hill's 12:30 Report: Trump to speak on coronavirus, rips media coverage | Lawmakers alarmed over Trump response | Azar downplays odds of Trump tapping virus 'czar' | Winners, losers from fiery South Carolina Dem debate | Five key takeaways | Pelosi comfortable with Sanders atop ticket | Clyburn endorses Biden ahead of Saturday primary | National Pistachio Day
NEWS THIS MORNING
Let's get down to business,
To defeat,
The Trump:
Seven presidential candidates fought for attention on the Charleston, S.C., debate stage last night, four days before the state's primary and seven days before Super Tuesday.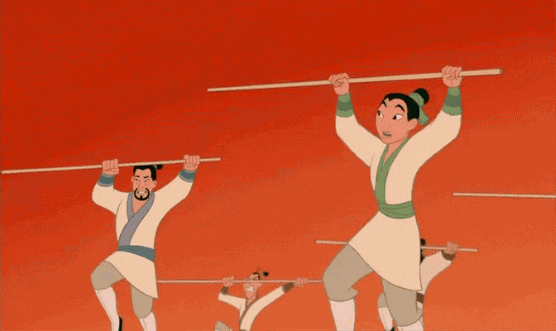 WINNERS AND LOSERS:
Winners: Former Vice President Joe Biden
Joe BidenBiden slams Trump in new ad: 'The death toll is still rising.' 'The president is playing golf' Warren to host high-dollar fundraiser for Biden COVID-19 makes Trump's work with black Americans that much harder MORE, Sen. Elizabeth Warren (D-Mass.) and Sen. Bernie Sanders
Bernie SandersWarren to host high-dollar fundraiser for Biden Julián Castro to become senior advisor for Voto Latino It's as if a Trump operative infiltrated the Democratic primary process MORE (I-Vt.)
Mixed: Sen. Amy Klobuchar
Amy KlobucharIt's as if a Trump operative infiltrated the Democratic primary process Congress must fill the leadership void The Hill's 12:30 Report: Trump spotted wearing a face mask MORE (D-Minn.) and Former South Bend, Ind., Mayor Pete Buttigieg (D)
Losers: Former New York City Mayor Michael Bloomberg
Michael BloombergIt's as if a Trump operative infiltrated the Democratic primary process Liberals embrace super PACs they once shunned .7 billion expected to be spent in 2020 campaign despite coronavirus: report MORE, businessman Tom Steyer
Tom SteyerBloomberg wages war on COVID-19, but will he abandon his war on coal? Overnight Energy: 600K clean energy jobs lost during pandemic, report finds | Democrats target diseases spread by wildlife | Energy Dept. to buy 1M barrels of oil Ocasio-Cortez, Schiff team up to boost youth voter turnout MORE and CBS News.
Reasoning for each: http://bit.ly/2HXUZEx
It's Ash Wednesday. I'm Cate Martel with a quick recap of the morning and what's coming up. Send comments, story ideas and events for our radar to cmartel@thehill.com -- and follow along on Twitter @CateMartel and Facebook.
Did someone forward this to you? Want your own copy? Sign up here to receive The Hill's 12:30 Report in your inbox daily: http://bit.ly/2kjMNnn
FIVE TAKEAWAYS:
1. Rivals desperate to stop Sanders http://bit.ly/2TkontM
2. Warren is hellbent on sinking Bloomberg
3. Candidates are battling to win over black voters
4. Candidates frantically searching for attention, votes before Super Tuesday
5. Debate will raise fears about negativity among the candidates http://bit.ly/2PtfE7w
Context and details for each: http://bit.ly/2T1LWJ4
SIGHTS AND SOUNDS:
The most awkward line of the night: Bloomberg tried to make a joke, but it fell flat. "I am surprised that all of my fellow contestants up here ... showed up ... I would've thought after I did such a good job beating them last week, they would've been afraid to do that." http://bit.ly/2wazCgt

Yeah, come on: "lol The candidates were really and truly asked what their personal motto is? And no-one answered 'To Infinity--And Beyond!' or 'Semper Ubi Sub Ubi' or even just 'I Can't Believe This Is Happening'?" (From Duke University Professor Kieran Healy) http://bit.ly/2HZNFIF
Commentary on the ties: The Government Affairs Institute's Matt Glassman tweeted, "Year in which I owned/wore each male candidate's tie:
Buttigieg: 1983, Kindergarten graduation
Steyer: 1992, 8th grade dance
Bernie: 1997, college semi-formal
Bloomberg: 2002, poli sci conference, trying too hard
Biden: 2006, new on Hill, trying too hard" http://bit.ly/2wcegiP
The audience was very involved: "The crowd at this debate is coming off with a real 'in front of a live studio audience' feel." (Via The Atlantic's Edward-Isaac Dovere) http://bit.ly/393dx2f
Buttigieg's poker face isn't the greatest: Here's a look at Buttigieg's facial expression as Warren slammed Bloomberg. Photo: http://bit.ly/32u6tZT
Just in case the debate wasn't enough face time: Here's a Bloomberg ad running during the debate's commercial break. Photo: http://bit.ly/2w2TnGV
Personality pic#demdebate pic.twitter.com/nTKBuLGuxB

— Cate Martel (@CateMartel) February 26, 2020
Lol!:
Every woman everywhere all the time. pic.twitter.com/n4VrlCJCiZ

— Molly Jong-Fast (@MollyJongFast) February 26, 2020
IN THE WHITE HOUSE
Happening at 6 p.m. -- 'now let me tell you what's really going on':
This morning, President Trump
Donald John TrumpBiden slams Trump in new ad: 'The death toll is still rising.' 'The president is playing golf' Brazil surpasses Russia with second-highest coronavirus case count in the world Trump slams Sessions: 'You had no courage & ruined many lives' MORE lashed out at media coverage of the coronavirus and announced a 6 p.m. EST press conference to discuss his administration's response. http://bit.ly/2wPh85K
Trump tweeted: "Low Ratings Fake News MSDNC (Comcast) & @CNN are doing everything possible to make the Caronavirus look as bad as possible, including panicking markets, if possible. Likewise their incompetent Do Nothing Democrat comrades are all talk, no action. USA in great shape! @CDCgov....." http://bit.ly/2wP6uMl
And added: "I will be having a News Conference at the White House, on this subject, today at 6:00 P.M. CDC representatives, and others, will be there. Thank you!" http://bit.ly/2Psmavj
Livestream of Trump's 6 p.m. press conference: https://cs.pn/3cazqPa
AND TRUMP PRAISED HIS ADMINISTRATION'S HANDLING OF THE VIRUS:
"Just landed. India was great, trip very successful," President Trump tweeted. "Heading to the White House. Meetings and calls scheduled today. [the Centers for Disease Control and Prevention (CDC)], [Health and Human Services Secretary Alex Azar] and all doing a great job with respect to Coronavirus! Briefing this afternoon." http://bit.ly/2TcrUdO
MEANWHILE -- LAWMAKERS ARE EXPRESSING GROWING ALARMS OVER CORONAVIRUS: 
Op-ed: http://bit.ly/2w5e70I
ON THE CAMPAIGN TRAIL
A poorly kept secret:
House Majority Whip Jim Clyburn
James (Jim) Enos ClyburnScalise blasts Democrats for calling on certain companies to return PPP loans Harris, Warren seen as top candidates to be Biden VP House coronavirus panel demands large corporations return stimulus funds meant for small businesses MORE (D-S.C.) endorsed Biden's presidential campaign this morning, three days before Clyburn's state of South Carolina votes. http://bit.ly/3a2DWwY
Clyburn tweeted: "I know Joe Biden. I know his character, his heart, and his record. Joe Biden has stood for the hard-working people of South Carolina. We know Joe. But more importantly, he knows us. In South Carolina, we choose presidents. I'm calling on you to stand with @JoeBiden." Read his announcement on Twitter: http://bit.ly/3a835qm
Why this is an important endorsement: "Clyburn, a 27-year veteran of the House, is among the most influential Democrats in South Carolina. Biden has been courting the congressman's endorsement for months, and the announcement on Wednesday is likely to help cement the former vice president's strong support among many of the black voters that will play an outsize role in the Palmetto State's nominating contest on Saturday." 
Second impressions:
The Boston Globe announced its endorsement of Warren's presidential bid. http://bit.ly/2w3HC38
Why this is particularly interesting: Shortly after announcing her presidential bid in 2018, the Globe wrote a scathing review, calling her a "divisive figure." http://bit.ly/32uOjHw
From the Globe's endorsement: "Fearless and brilliant on her feet, Warren has the greatest potential among the candidates to lay bare Trump's weaknesses on a debate stage. The Senator gets the most mileage when she brings her fight not to caricatures of billionaires in wine caves but to the real people in the room with her -- whether businessmen or bureaucrats -- who have failed to fulfill the responsibilities of public service or whose plans for the country are half-baked or ill-conceived. (She'd also be wise to lay off commenting on competitors' physical attributes.)" 
Read the full endorsement from The Boston Globe's editorial board: http://bit.ly/2w3HC38
BEHIND-THE-SCENES OF THE PAPER'S ENDORSEMENT: 
The Globe posted a short video of the process. Watch: http://bit.ly/38XvizQ
IN CONGRESS
Mama Nancy: I'll allow it:
This morning, House Speaker Nancy Pelosi
Nancy PelosiTrump slams Sessions: 'You had no courage & ruined many lives' Lies, damned lies and the truth about Joe Biden The Hill's Morning Report - Presented by Facebook - Mnuchin: More COVID-19 congressional action ahead MORE (D-Calif.) said she would be comfortable with Sanders as the Democratic presidential nominee. http://bit.ly/3caAq5L
Asked if she was comfortable with Sanders, she responded with one word: "Yes."
NOTABLE TWEETS
Because you can't not smile while watching this:
FIRST SNOW: A dad in North Carolina captured the sweetest moment, as his 14-month-old son marveled at snow for the first time! https://t.co/uC433VjUo1 pic.twitter.com/Z1Anc9D23U

— ABC News (@ABC) February 25, 2020
Watch: http://bit.ly/3caaU0i
ON TAP
The House is in. The Senate is out. President Trump and Vice President Pence are both in Washington, D.C.
6:50 a.m. EST: President Trump and first lady Melania Trump
Melania TrumpTrump, GOP go all-in on anti-China strategy The Hill's Coronavirus Report: Surgeon General stresses need to invest much more in public health infrastructure, during and after COVID-19; Fauci hopeful vaccine could be deployed in December The Hill's Morning Report - Presented by Facebook - Mnuchin: More COVID-19 congressional action ahead MORE get back to the White House.
11 a.m. EST: Vice President Pence meets with the president's Intelligence Advisory Board.
1 p.m. EST: Vice President Pence participates in the Senate GOP retreat.
1:30 – 2:30 p.m. EST: Votes in the House. The House's full schedule today: http://bit.ly/2VmsGYe
3:30 p.m. EST: Vice President Pence speaks at the presentation of the trophy for the First Annual President's Cup Cybersecurity Competition.
1:45 p.m. EST Thursday: The Senate holds a roll call vote. The Senate's full schedule: http://bit.ly/2T4jwhL
WHAT TO WATCH
1:30 p.m. EST: House Republican leaders hold a press conference. Livestream: https://cs.pn/2VqMAkP
NOW FOR THE FUN STUFF...
Today is National Pistachio Day.
And because you made it this far, here's a puppy at brunch: http://bit.ly/3c9qPMl